Workshops
I run workshops in Christchurch, around NZ, and internationally.
Previous Workshops
The Improvised Play: Saturday, Sept 26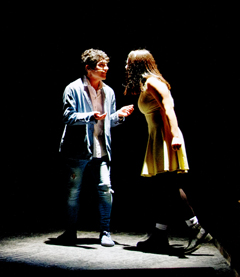 I'm excited to be returning to Auckland, and for the opportunity to work with you in a full-day workshop on the Improvised Play. This workshop is fun and engaging. Just like a scripted play, the work we produce can cover any theme and style. We can improvise comedic plays and dramatic plays. We can also use these skills to create a sci-fi, period drama, western, horror, or even a musical.